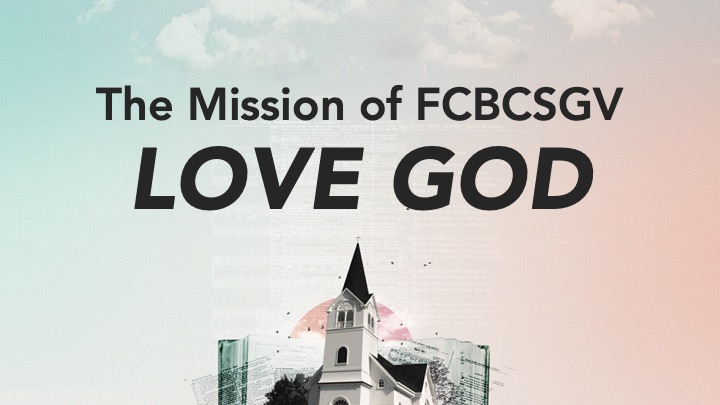 In this new sermon series, we return to the mission of our church. We'll explore each component as we prepare to enter into a new church year.
Our church's mission is to multiply disciples who love God, love one another and love the lost by abiding in Christ through His word, prayer and the Holy Spirit.
This week, we explore the greatest commandment – love God. Loving God is more than just doing things for God. We can do things for God without loving God but when we genuinely love God, we will always do things for God. In Matthew 26:6-13, we saw a portrait of love toward God. Mary loved Jesus because she was first loved by God. Loving God means that we give God our very best. To many, our best to God may seem like a waste but to God, it is a beautiful thing. Rather than waiting till later to love God, now is always the best time to love God wherever we are, whatever we do.
Podcast: Play in new window | Download